Aliana Dee "Ali" Lohan born December 22, 1993 is an American television personality, model, and actress, best known for appearing in the reality TV series Living Lohan, and being the younger sister of actress and pop star Lindsay Lohan.
Contents
* 1 Career
o 1.1 Music
* 2 Filmography
o 2.1 Films
o 2.2 Television
* 3 Discography
* 4 References
* 5 External links
Career
Ali Lohan began her career as a Ford Model at age 3. She has been in a few print campaigns for magazines such as Vogue Bambini, Teen Vogue, and Rave Girl.
After making uncredited appearances in her sister's films, Lohan appeared in the film version of the R.L. Stine horror/fantasy novel Mostly Ghostly: Who Let the Ghosts Out? which was released directly to DVD on September 30, 2008.
In 2008, Lohan starred in the reality television series Living Lohan alongside her mother Dina Lohan.
Music
Ali Lohan's musical career began when she released a Christmas album, Lohan Holiday, in late 2006 under YMC Records.
During 2008, Lohan began work on her second album for Maloof Music, a venture of Maloof Productions and Interscope Records. On July 9, 2008, Lohan released All The Way Around as her debut single, which reached #75 on Hot Digital Songs. A full album was recorded, but remains unreleased.
Filmography
Films
Year Film Role Notes
2008 Mostly Ghostly: Who Let the Ghosts Out? Traci Walker Released direct-to-video
Television
Year Title Role Notes
2008 Living Lohan Herself Reality TV
ali lohan
ali lohan
ali lohan
ali lohan
ali lohan
ali lohan
ali lohan
ali lohan
ali lohan
ali lohan
ali lohan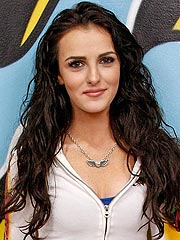 ali lohan
ali lohan
ali lohan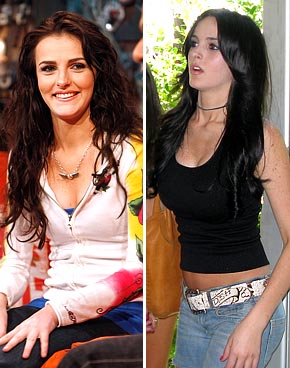 ali lohan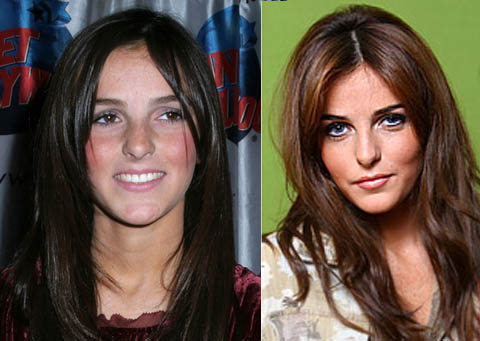 ali lohan
ali lohan